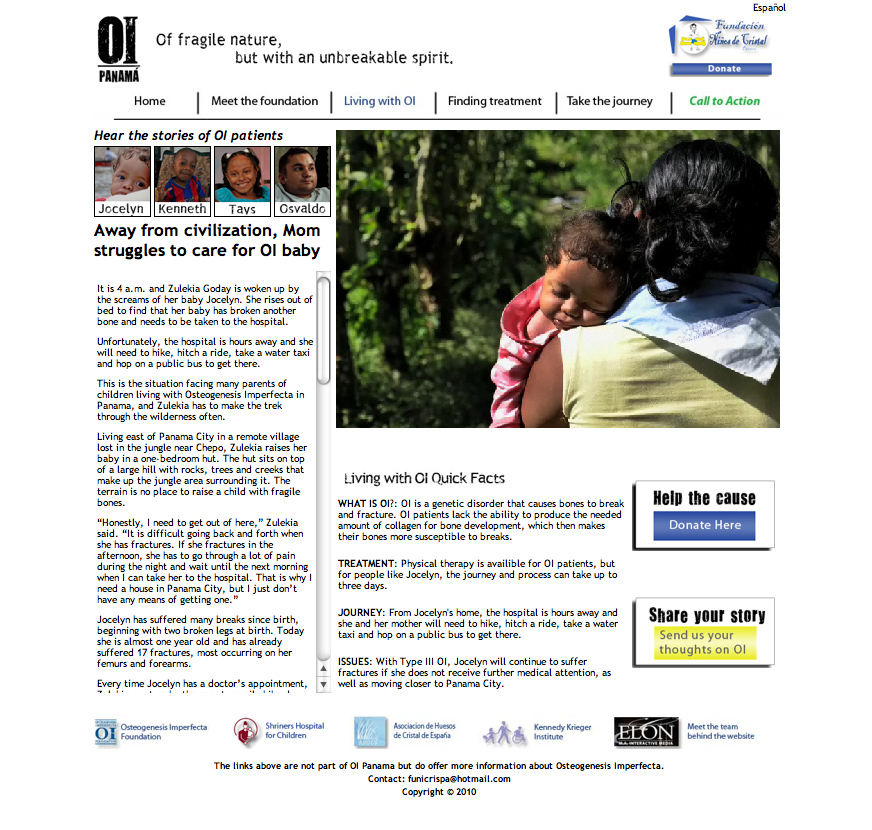 Challenge
Osteogenesis Imperfecta (OI) is a rare but debilitating disease causing extremely brittle bones. In Panama, children with OI lack access to proper diagnosis and treatment available to patients in other parts of the world. An NGO in Panama City, Fundación  Ninos de Cristal, helped provide information, funding, and treatment options for those children. But it lacked any digital communications presence and struggled to raise funds and awareness.
Solution
Brook served as web designer and content coordinator for a nine-person team that traveled to Panama to build a website and produce multimedia for the NGO. The project involved collecting all content for the client on location, and then developing the website and multimedia within a three-week timeframe.
Results
The finished website and multimedia was enthusiastically received by the organization and effectively utilized to help raise thousands in grants and donations. Two years after the launch, Brook assisted a second web development team to convert the site's design into WordPress so it could be updated and maintained by the NGO.