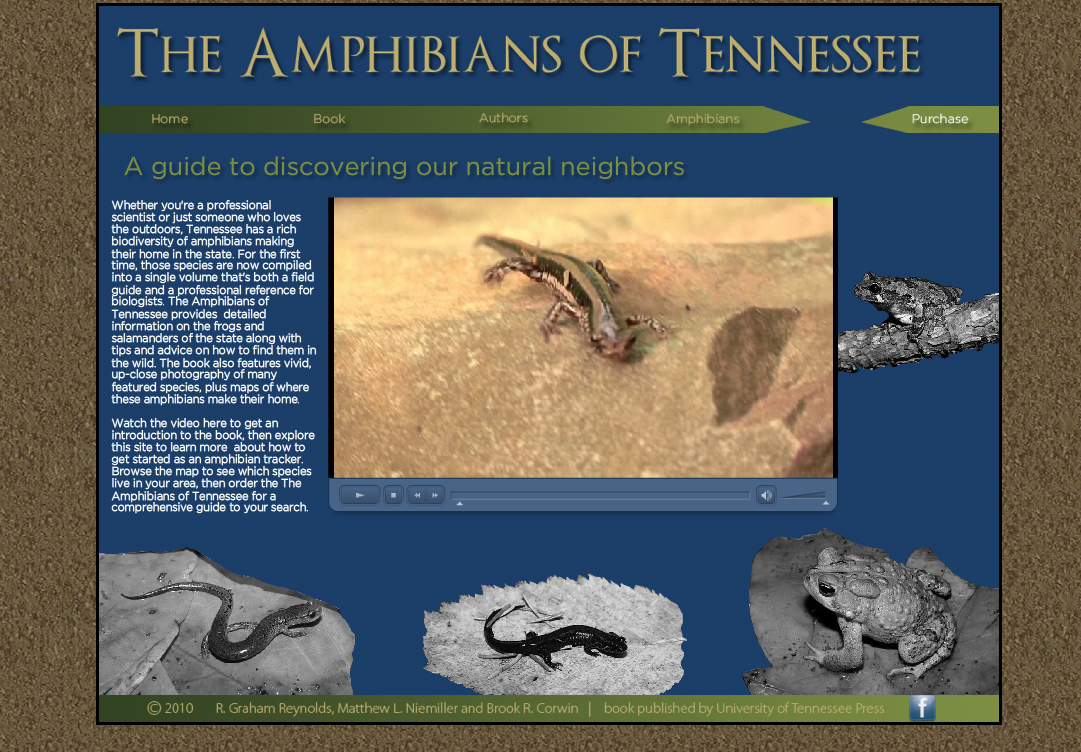 Challenge
The Amphibians of Tennessee is a field guide on regional frogs and salamanders published in 2011 by the University of Tennessee Press. The two editors, doctoral candidates at the University, had no resources to promote the book to their targeted audience of nature enthusiasts and  amateur scientists.
Solution
As a solo project, Brook designed and developed a microsite featuring a multimedia trailer promoting the book. Brook shot and edited all footage for the trailer, which highlighted the book's content and went behind the scenes to explore how it was written.
Result
The video and website were featured on all web-based and social media channels promoting the book during its press run.
Visit the website or watch the book trailer below to see the project up close.