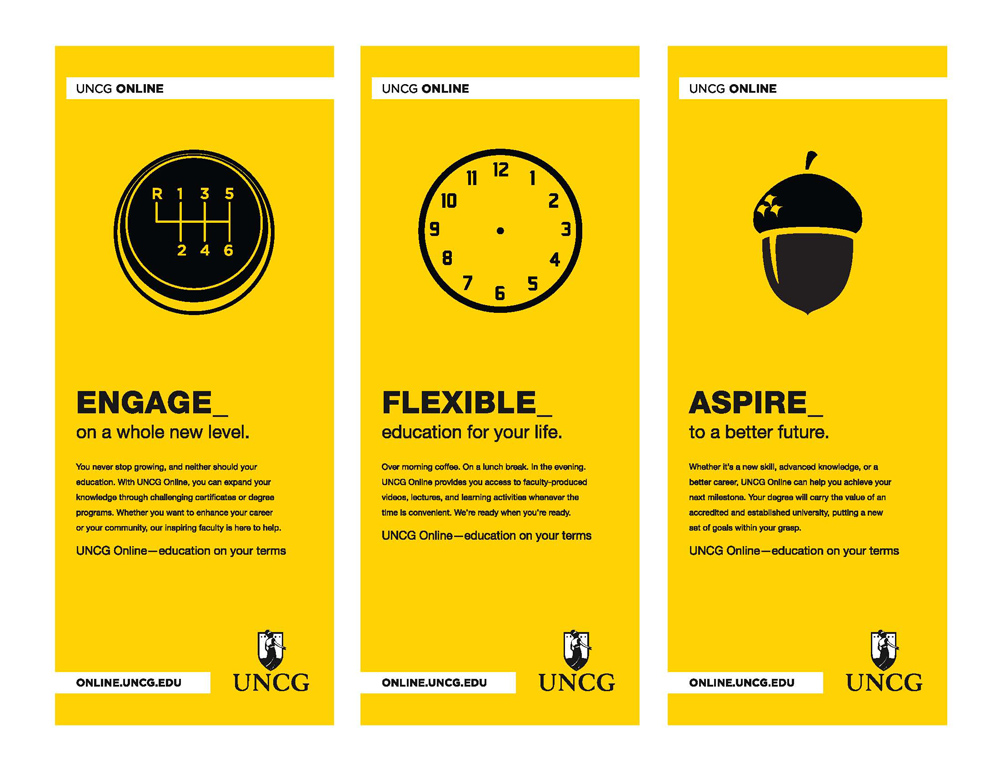 The Office of Online Learning oversees all online degree programs offered at UNC-Greensboro. In Spring 2011, it launched a major marketing campaign and website redesign to brand the university's online programs, increase awareness of those programs, and spur enrollment.
Brook assisted in both the strategy and execution of the campaign and redesign, participating in all creative sessions and proposing creative concepts. He wrote copy for campaign print and online banner ads that ran in state and regional newspapers and magazines.
Brook continues to play an active role in the office's marketing efforts through postings to its blog and contributions to its ongoing marketing and public relations campaigns.
The main series of ads is pictured above. View two additional series in the images below.